Johannes Breyer
Graphic and Type Design
Studio:
Glogauer Str. 5
1. HH, 1. OG
10999 Berlin
Currently working from Tokyo!
Settled in Berlin
Moved to Amsterdam
Left Zurich
or
E-Mail
Together with Fabian Harb, I was invited to give a small lecture about our type design practise Dinamo during this years Alliance Graphique Internationali Conference (AGI Open) in Biel/Bienne, Switzerland.

Website for Canadian artist Kyle Tryhorn. Together with developer Yoannis Jamar.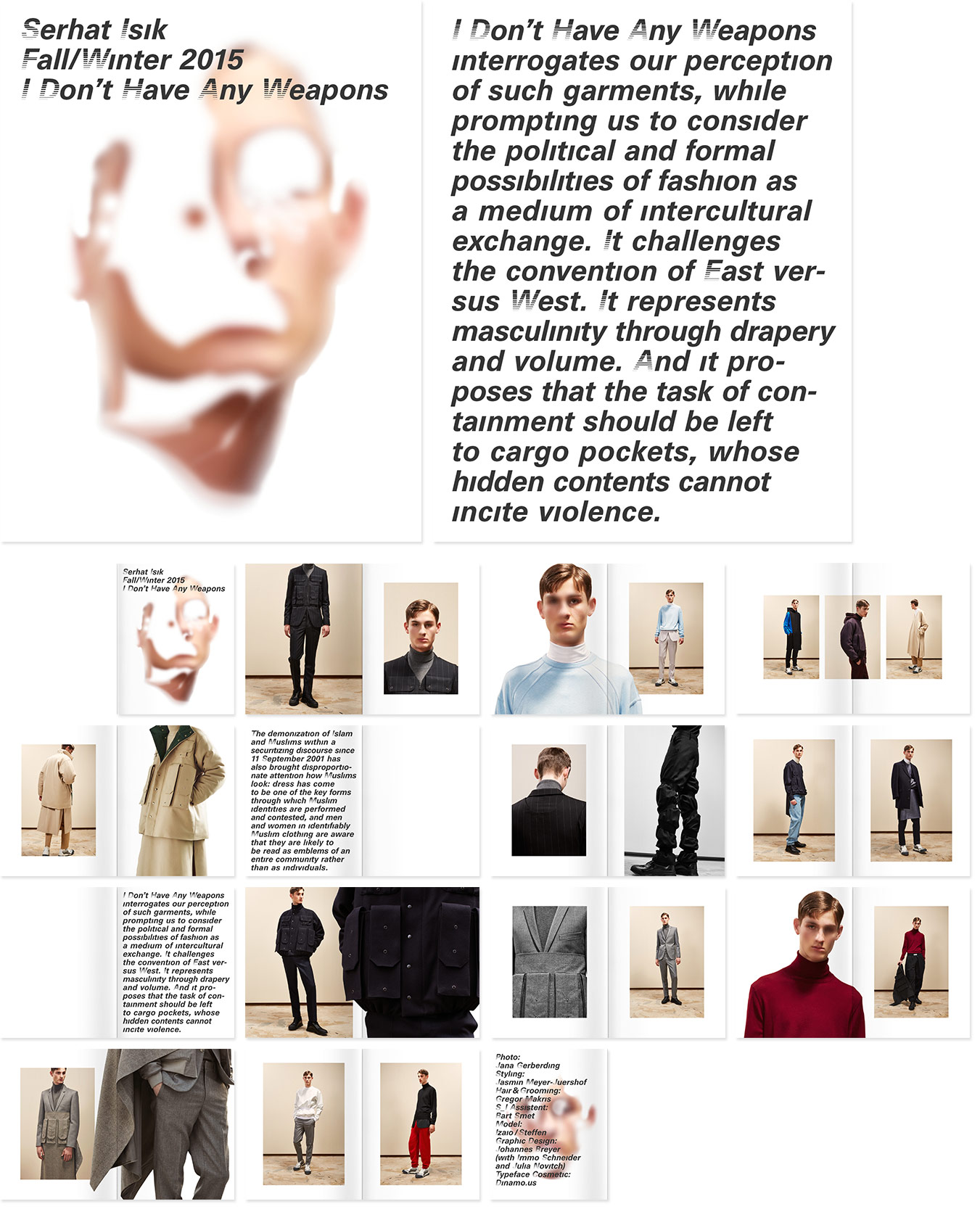 Offline and online lookbook for Serhat Isik's FW 2015 collection "I Don't Have Any Weapons".
Together with Immo Schneider (intern) and Julia Novitsch (development).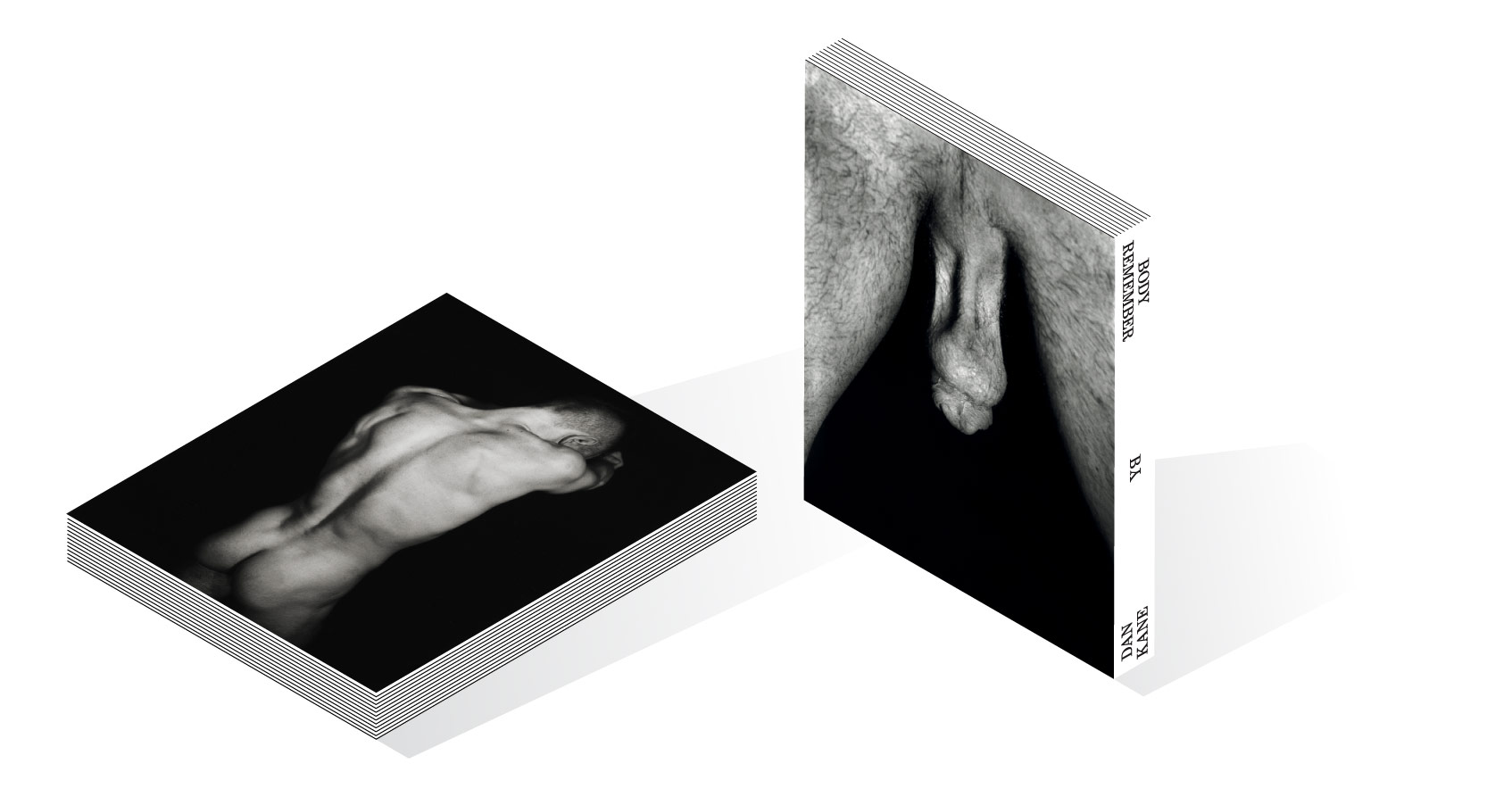 First artist book by Dan Kane of a projected 12, each representing a different body of work. Body Remember contains 55 studio black and white male nudes, all made using analog photography and dating from 1989 to 2014. Originally from South Dakota, Dan Kane has lived and worked in Berlin since 1983.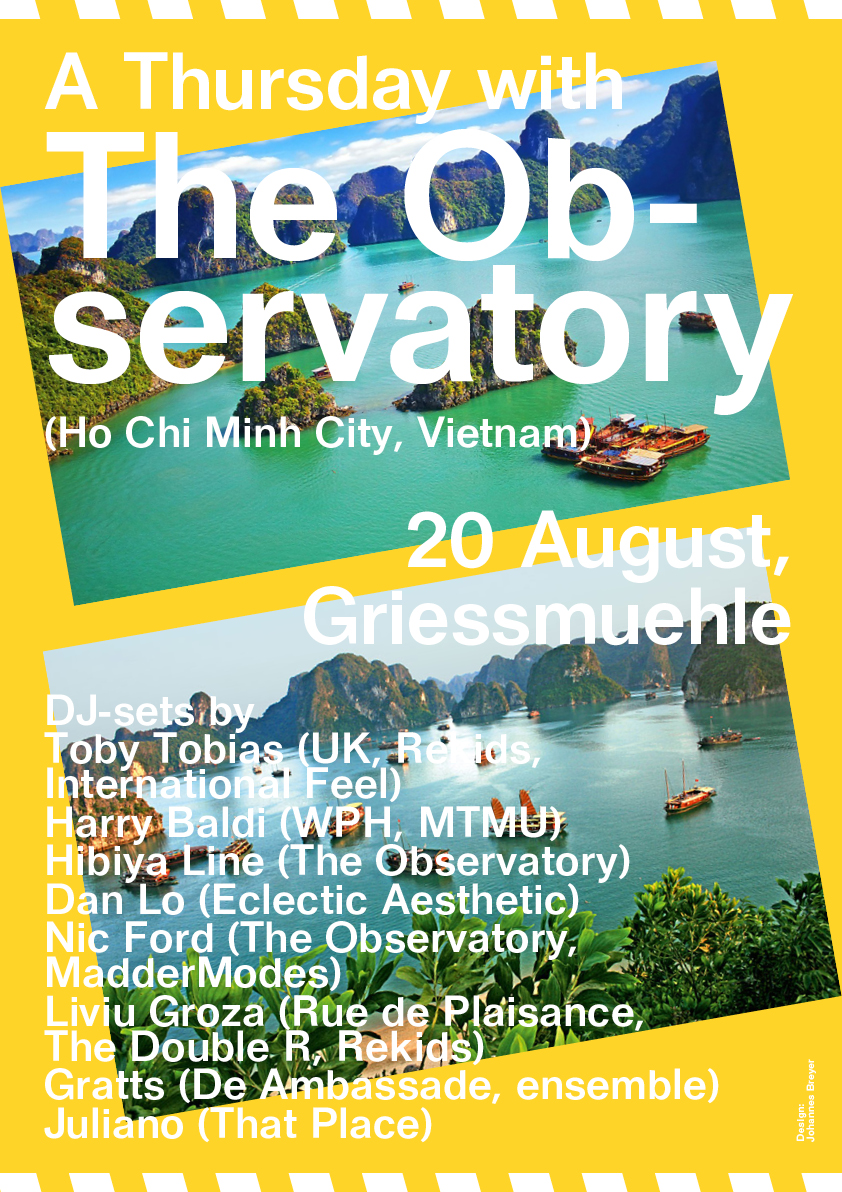 Shake your legs in June:
01: A day and night event at Stadtgarten Cologne, featuring music rich in flavor and taste. Brought to you by guests Marc Ernestus (Hard Wax), Ndagga Rhythm Force, Shackleton and Antal (Rush Hour) supported by locals Jannis Hannover, Aroma Pitch & Mitch.
02: Chigago house legend Jamie 326 visits Berghain Kantine to serve fresh meat, raw disco and house jams for everywone who's hungry. Plus: Christopher Breuer, James Martin & Gratts.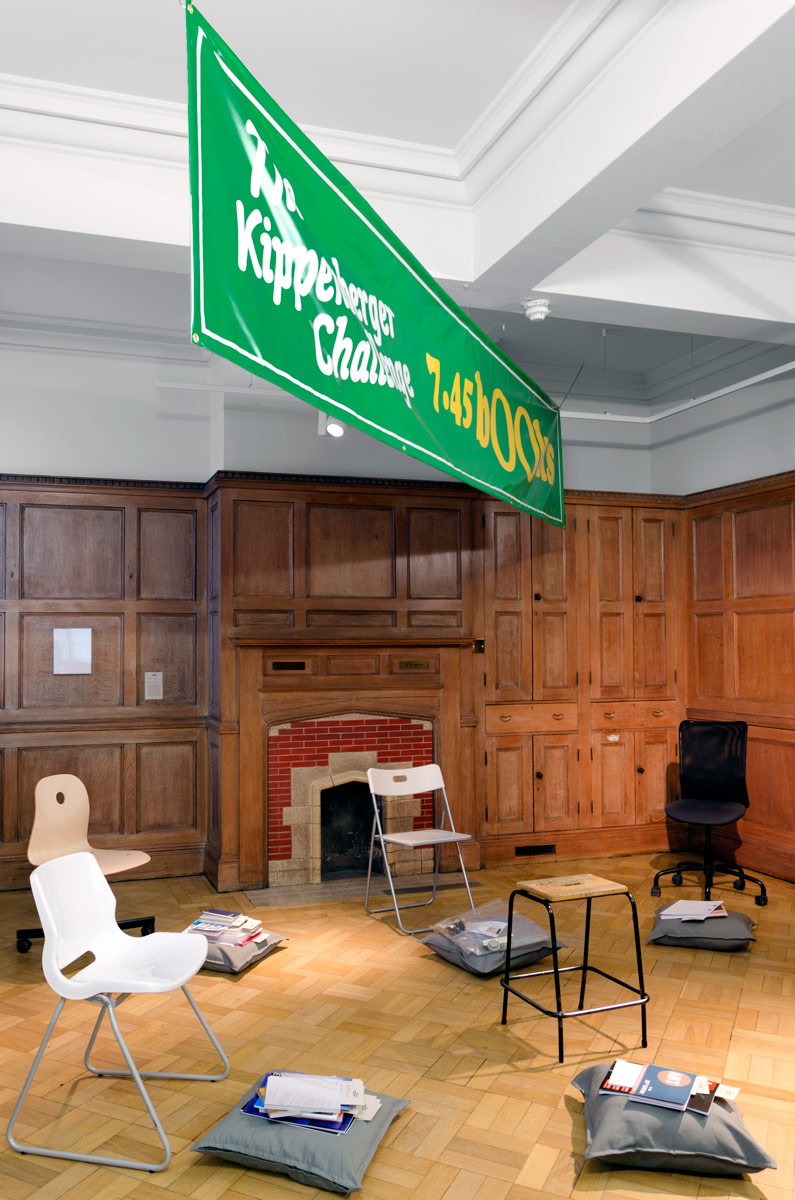 Ongoing collaboration with british artists Alex Farrar and Harry Meadley on Code Duello (Book and Exhibition Catalogue, 2013 + 2014) and the Kippenberger Challenge. The Kippenberger Challenge is an open invitation to equal Martin Kippenberger's average annual printed output of 7.45 books. Above on display during the annual International Contemporary Artists' Book Fair at The Tetley, Leeds, UK.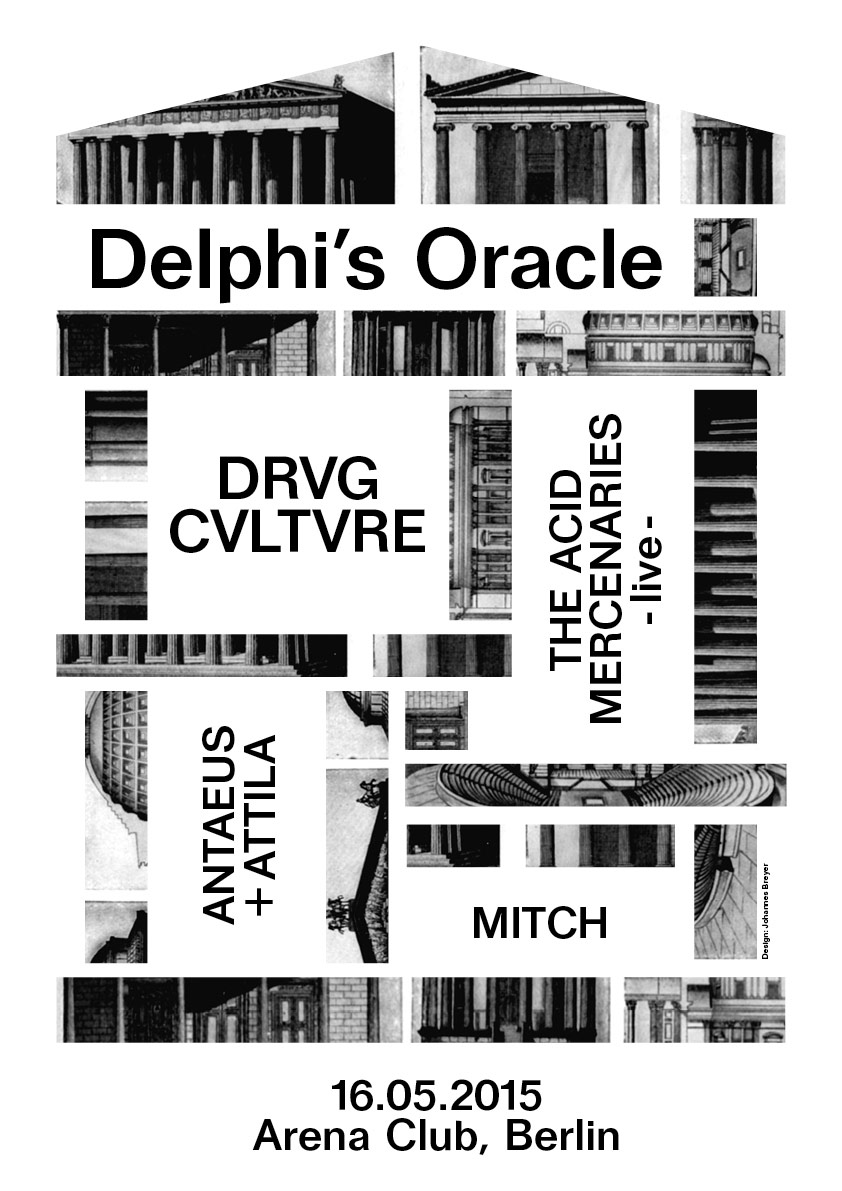 Graphic Design and Typeface for "Delphi's Oracle", organized by Verena Glup, who states: Devoted to Acid and its insistent sound of thick basslines and fluttering synths DELPHI'S ORACLE is an ode to the Roland 303."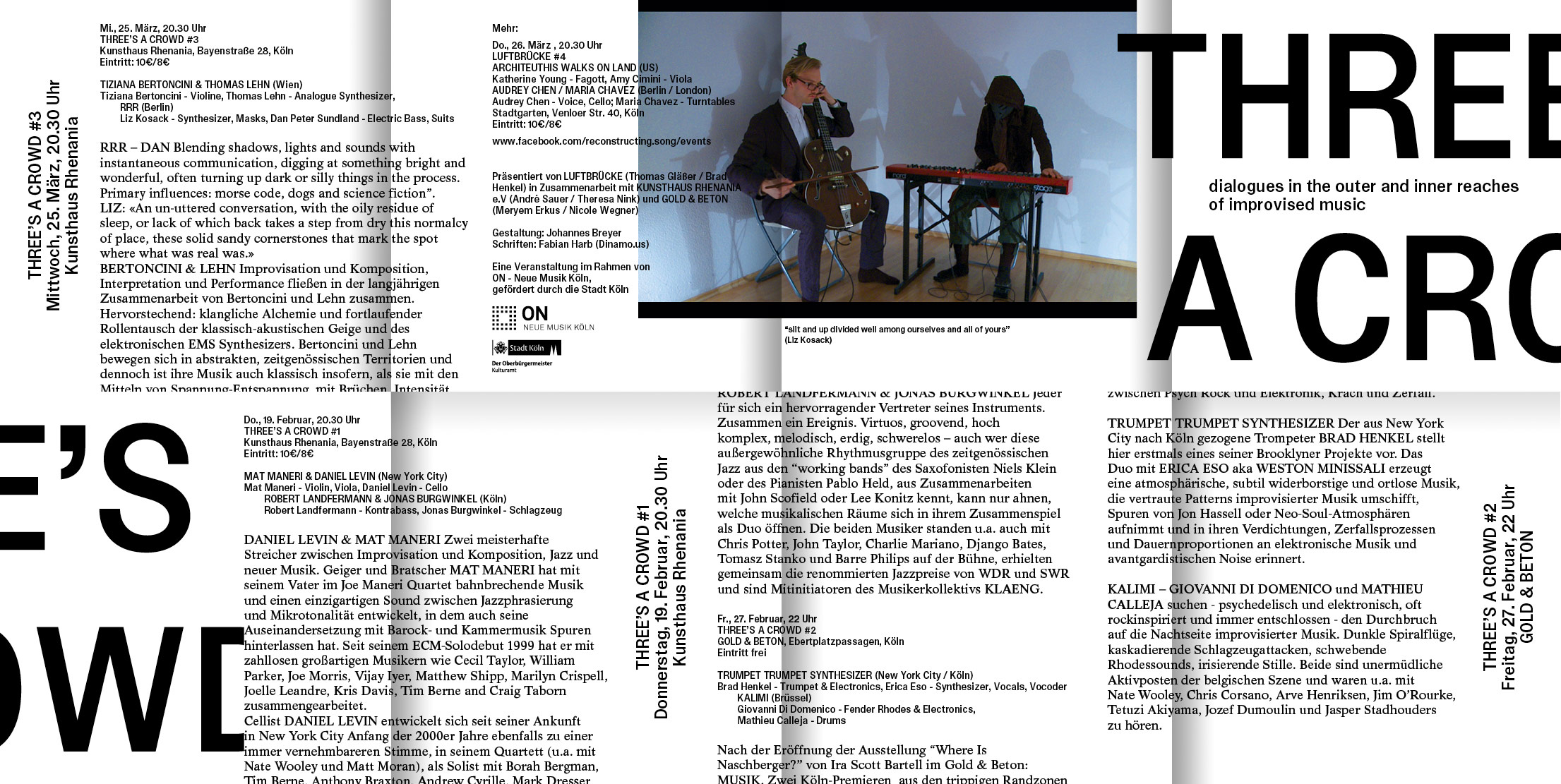 Shifted fold-out flyer for a series of experimental music nights in Cologne. The deadline was tight, so we decided to just crop all overflowing text. All typefaces by Dinamo.us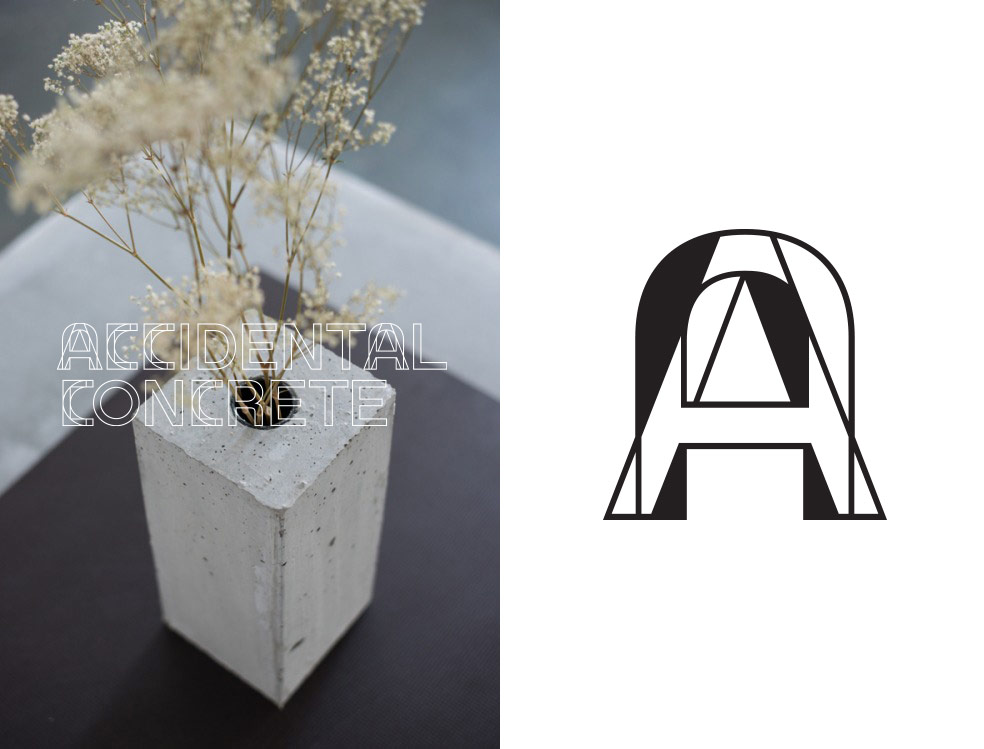 Visual Identity (Typeface, Stamps, Packaging) for "Accidental Conrete".
Architect Jonas Klock shapes concrete objects of all kind and scale using wooden molds.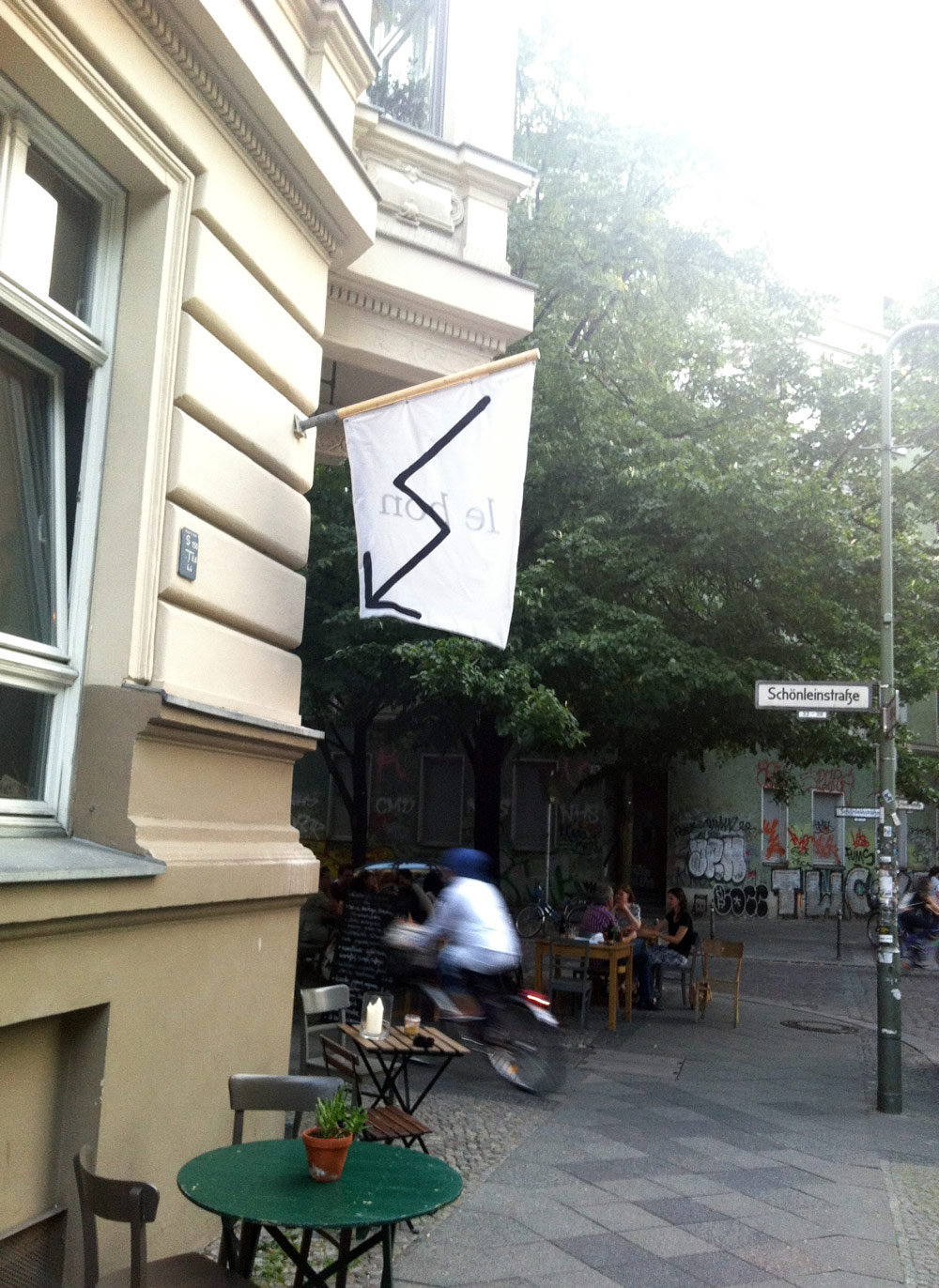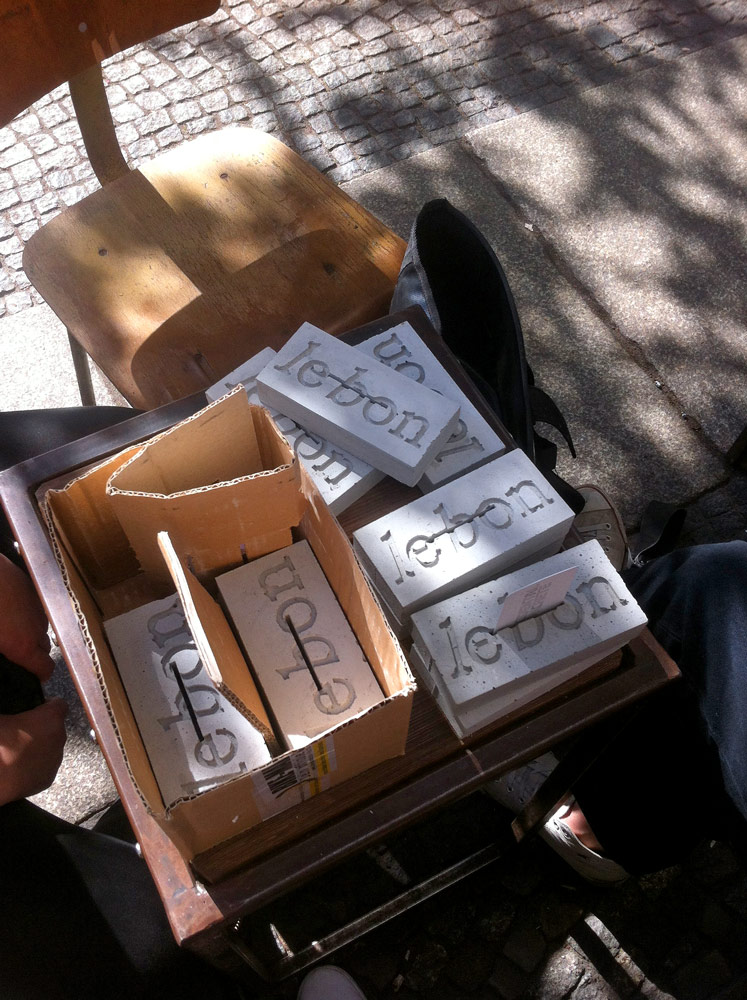 White Flags not only on Brooklyn Bridge! Identity and website for Restraurant Le Bon located in Berlin's Graefekiez.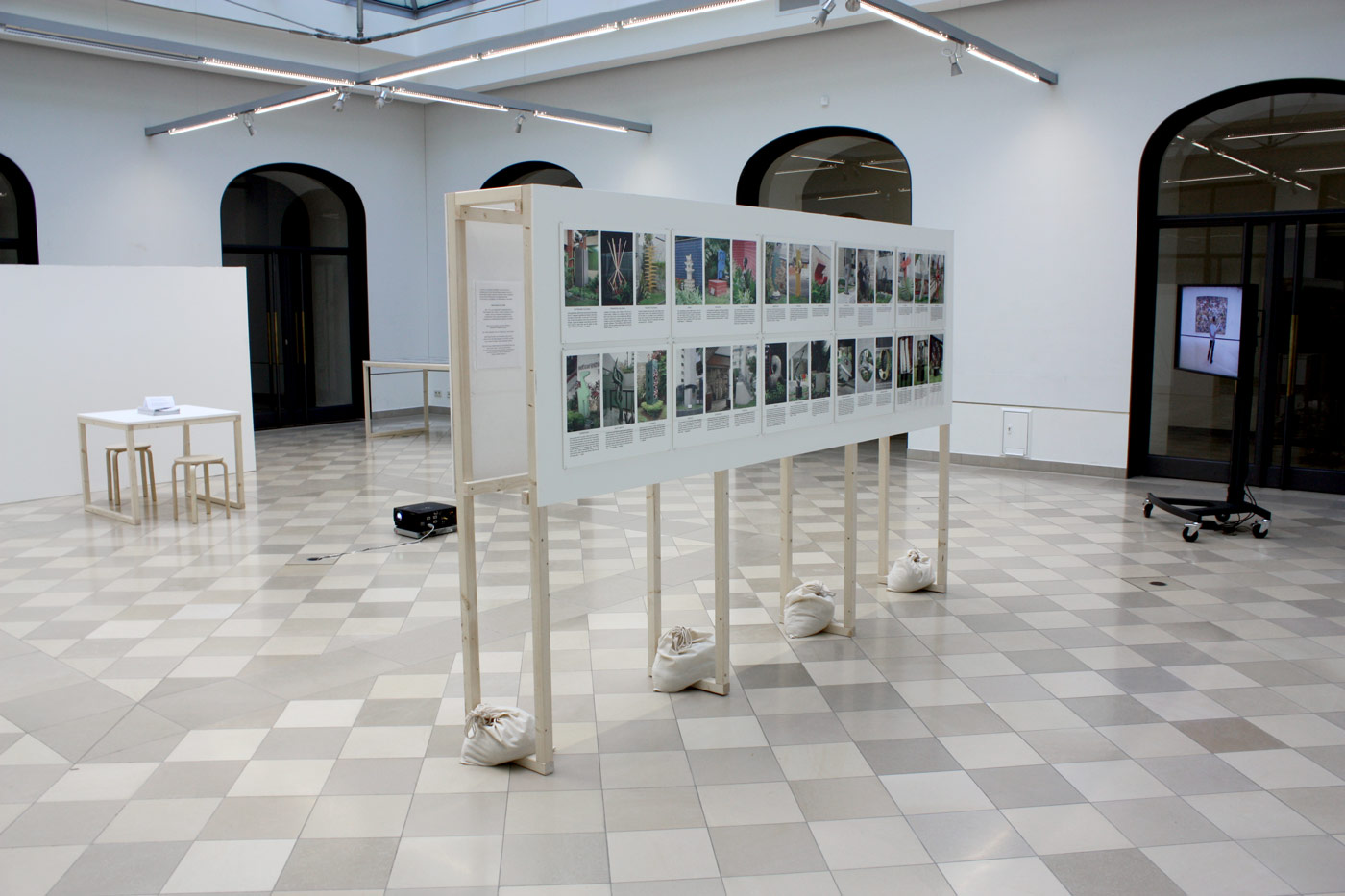 Graphic Design for "Reception of Reception", curated by Sebastian Peter. Artists included BANK, Benjamin de Burca & Barbara Wagner, Patrice Peck, Dan Perjovschi, Falke Pisano & Jonathan VanDyke.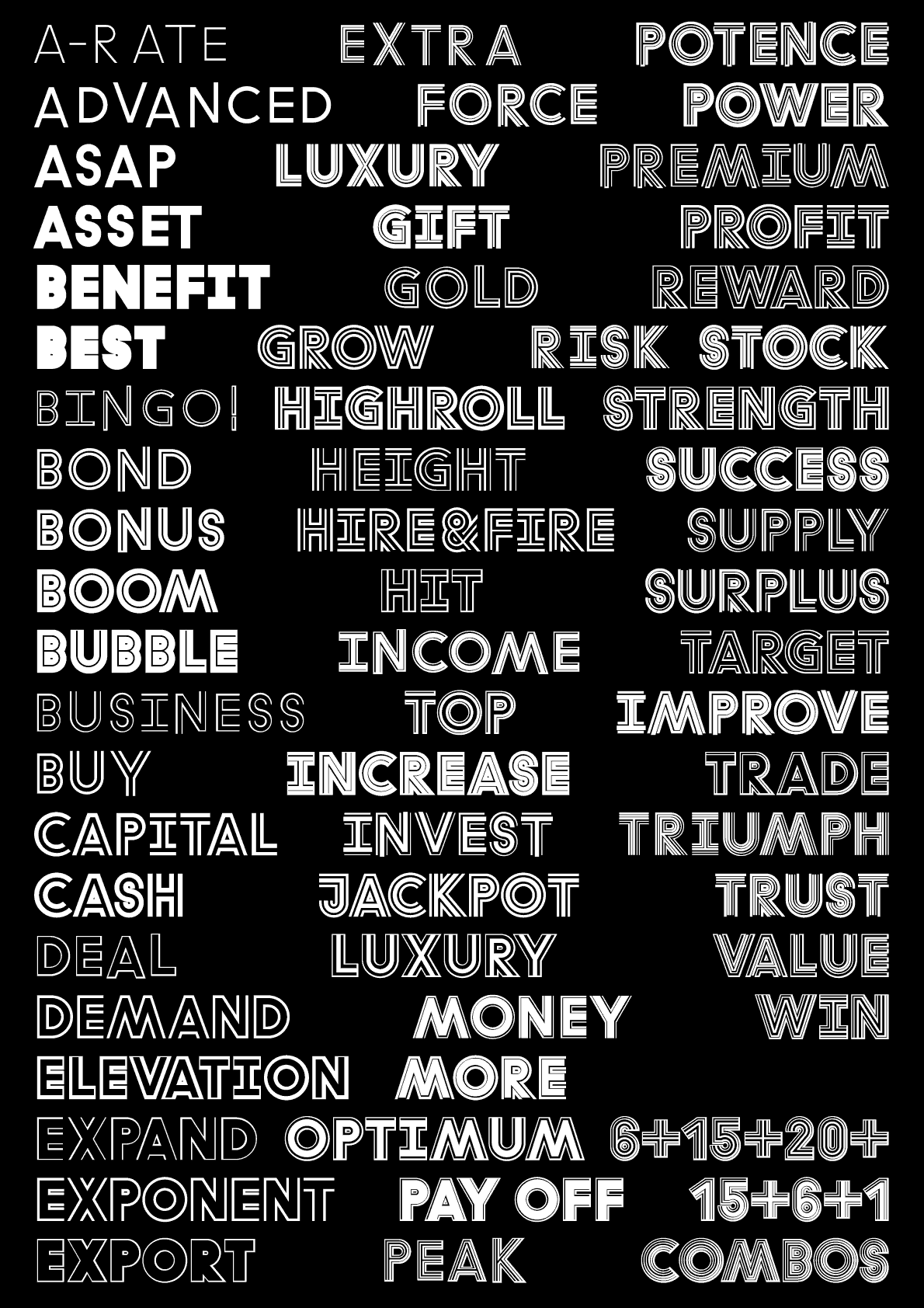 Grow is a multi-layered typeface system. Its six basic outlines can be piled up to a total of 63 individual combinations: from light line nestings to solid surfaces and spatial creations.

The six basic outlines, as well as all their possible combinations, are available as individual cuts. Grow covers the Latin Extended character set, comes with fourteen stylistic sets, arbitrary fractions, roman numberals, arrows and ligatures. The fonts are available for Print (OTF) and Web (WOFF). Grow is developed with great support from Gustavo Ferreira.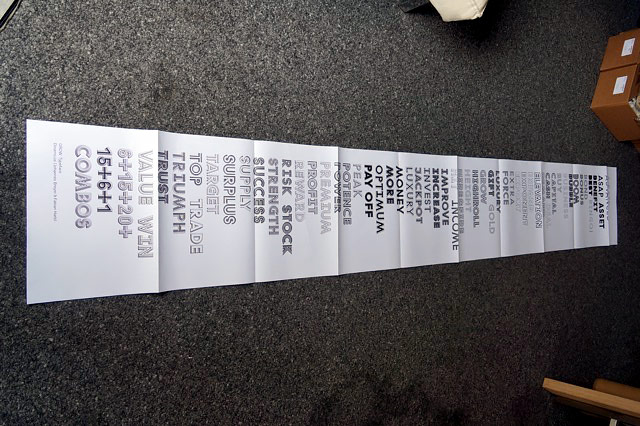 Grow has been used by the "Hong Kong Design Awards 2013", Nike Sports, Anichorn Watches, Elton John's Europe tour, Roof.FM and Tallinn's Pavillon during the Venice Architecture Biennale 2013, among others. The picture above shows preparations for an exhibition about Swiss Graphic Design in Seoul, Korea.
Website für Berlin based photographer Joseph Kadow. Development by Thibault Brevet, Typeface: Favorit (Dinamo.us).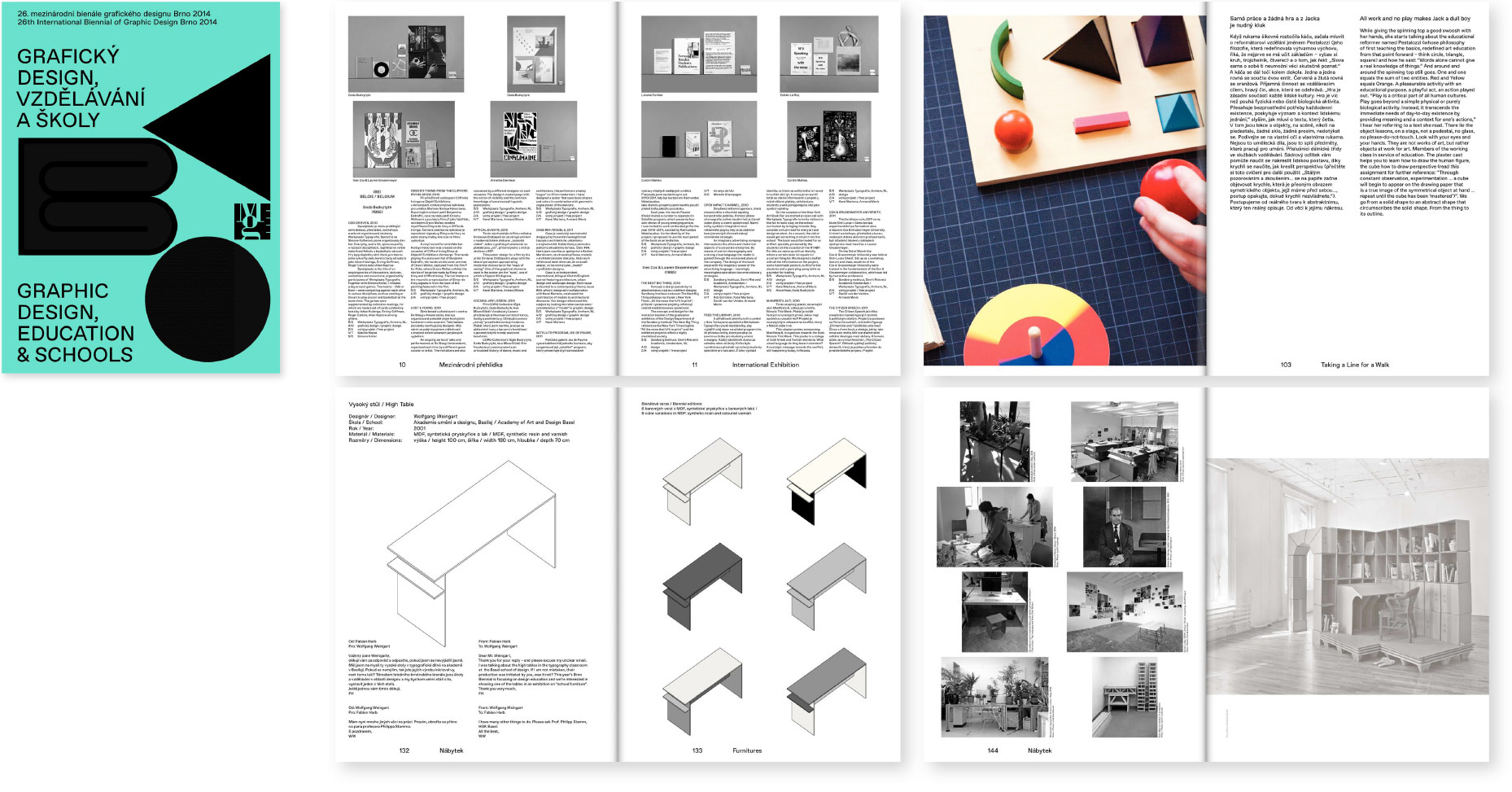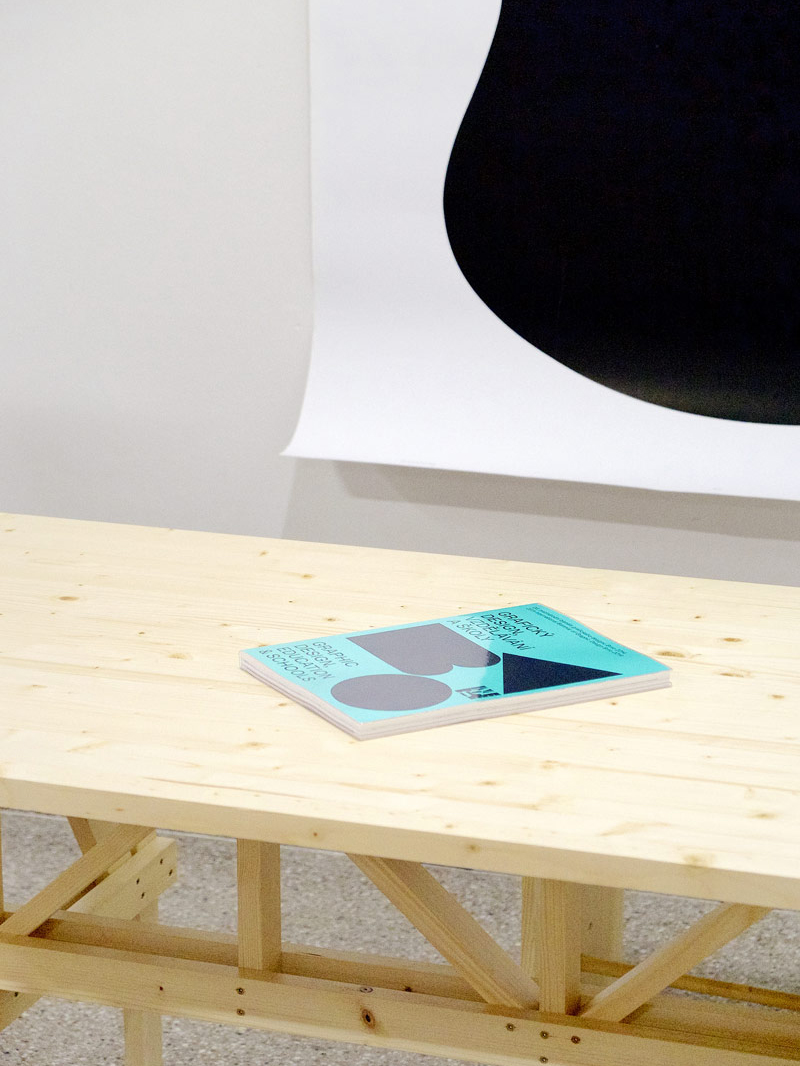 Design of the official catalogue of the "Brno Biennale of Graphic Design 2014". Together with Fabian Harb. To our delight, the catalogue won the "Most Beautiful Czech Books" award in 2015. Flip through here. Photo © 2014 TC&AM&RP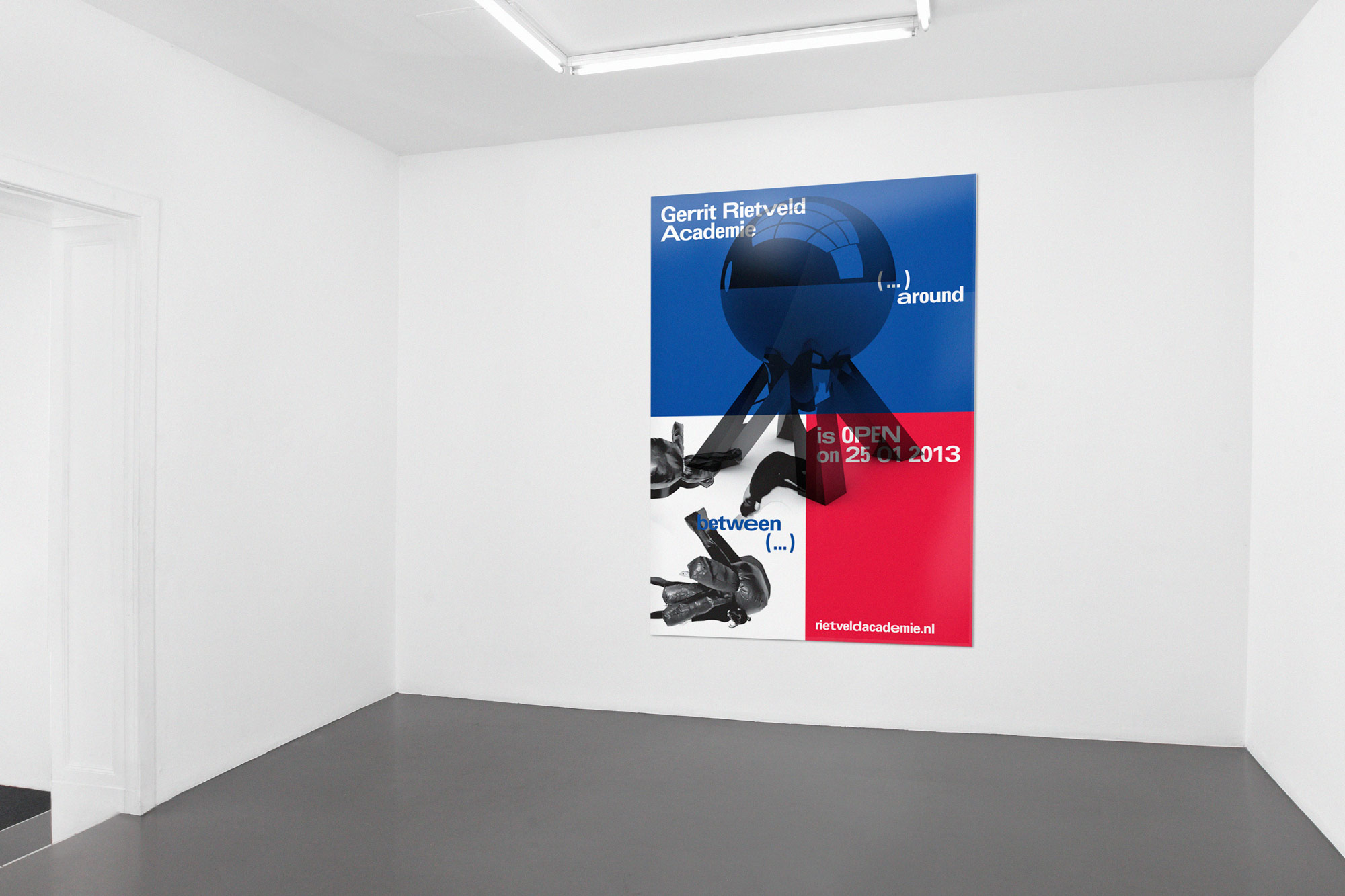 Visual Identity for the "Open Day" exhibition 2013, Gerrit Rietveld Academie, Amsterdam. On display: 3 colour Silkscreen poster, Din A0. In collaboration with David Kulen and Panagiotis Panagiotakopoulos.
Short Biography
taken from the Contributor's Section of the
Brno Biennial of Graphic Design 2014:
Johannes Breyer (1987) is a German / Chilean graphic designer based in Berlin. Se habla Español. He studied in Zurich (CH) and worked for design studio NORM before graduating from the Gerrit Rietveld Academie in Amsterdam (NL). Together with Fabian Harb, he runs the Swiss type design practice Dinamo. They offer bespoke type service next to retail typefaces, or design catalogues of rather large formats. He occasionally is invited to give lectures and workshops to students from a variety of Art Universities of rather small size.
Johannes Breyer(1987)是总部设在柏林的德国/智利平面设计师。他曾在苏黎世(CH)和工作了设计工作室 NORM 从毕业前 Gerrit Rietveld Academie 在阿姆斯特丹(荷兰)。再加上 Fabian Harb 他经营的瑞士式设计实践
Dinamo.
他们提供定制的旁边类型的服务,以零售的字体,或者相当大格式设计目录。他偶尔会被邀请讲学,研讨会,学生从各种艺术大学,而小规模的。
Education
2011 – 2013 Gerrit Rietveld Academie, Amsterdam
2008 – 2010 University of the Arts, Zurich
Work
2013 founder of
'Dinamo.us'
(
2
), (
3
) together with Fabian Harb, Berlin
2011 intern at 'NORM', Zurich
2009 intern at 'Studio Lambl/Homburger', Berlin
2007 intern at 'Panatom', Berlin
Lectures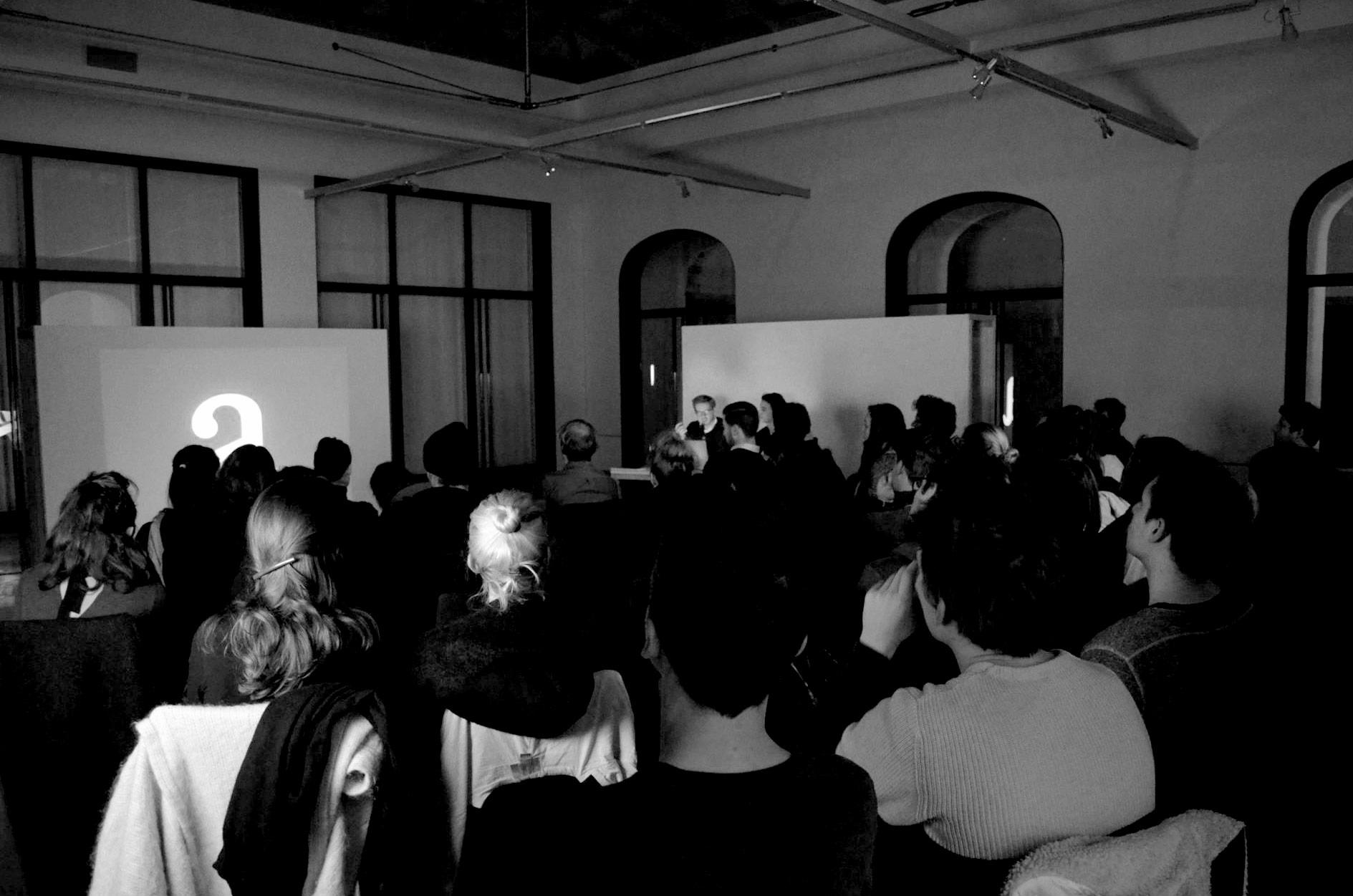 (upcoming)
September 2015 at 'AGI Open', AGI annual conference, Biel/Bienne, Switzerland
2015 at 'Show & Tell', Calm and Punk Gallery, Tokyo
2015 at Grafill.no, Oslo, Norway
2015 at 'Reception of Reception', Kleine Humboldtgallerie, Berlin
2014 at 'Estonian University of the Arts', Tallin, Estonia
2014 at 'Ten to Six', Bielefeld
2013 at 'Call for Type', Gutenberg Museum, Mainz
2012 'Seven Easy Pieces', Designforum Coburg
Exhibitions
2014
Swiss Graphic Design in Seoul,
Samwoon Gallery, Seoul, Korea. With Dinamo.
Teaching
2015  Muthesius Kunsthochschule, Kiel
2014 – 2015 Visiting teacher in Type Design to the University of the Arts Tallinn, Estonia. Together with Fabian Harb.
2011 – 2014 Type- and Graphic Design workshops to students of Art Universities in Bielefeld, Coburg, Dusseldorf and Mainz.
Published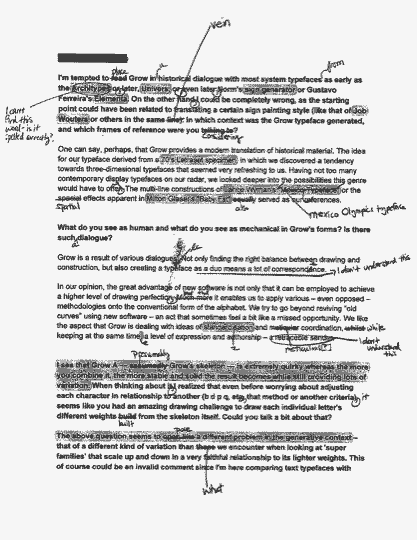 2015 Sucre Magazine, Studio Portrait, Oslo
2014 Report on the 26th Brno Biennale by Francesca Battiato for
Osservatorio Internazionale Di Design, AIAP
(in Italian)
2013
'Neue Schriften. New Typefaces
', Niggli
2013,
Conversation
with Joao Doria about the 'Grow Typeface System' for Grafill.no
2013
'Johannes Breyer – Der Spieler
' Portrait written by Rebekka Kiesewetter for Grid Magazine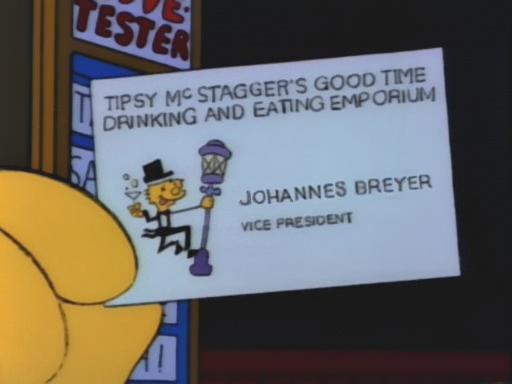 Under the influence: business card designed by my dear friend Larissa Kasper.